Instagram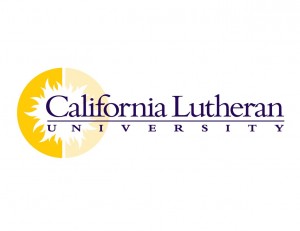 Outstanding Young Alumna Award
At the Honors Convocation, April 28th 2015, Jacquelynne received the Outstanding Young Alumna Award from Cal Lutheran University!
_____________________________
Independent Reviewers of New England Award Nomination!
 Jacquelynne has been nominated for an IRNE award for Best Supporting Actress in a Musical (Large Production) for her portrayal of Baroness Elsa Schrader in North Shore Musical Theater's "The Sound of Music"!  
Also nominated from the cast are Lisa O'Hare – Best Actress, and currently starring in "A Gentleman's Guide to Love and Murder" on Broadway (check it out if you haven't- it's phenomenal!), and James Beaman – Best Supporting Actor, currently starring as Milt Fields in "Laughter on the 23rd Floor" at Flat Rock Playhouse.  
It is an honor to be nominated!  The Award ceremony is Monday April 7th, at 7pm at the Cyclorama in Boston.
Here's a link to their fan page, and here's a link to the nominees!
_____________________________

___________________
___________________
Jacquelynne will be playing the role of Carlotta Giudicelli, the Italian opera diva, in the brand new 25th Anniversary Broadway National Tour of Phantom of the Opera!
___________________
This is such exciting news!  So very excited and honored to be a part of this new production with such fantastic colleagues!
For more information, please click any of the links above- or visit the Phantom Website!
(A fun side note: the Christine alternate will be played by Grace Morgan-  who was Anne in ALMN with Jacquelynne early last year!  And one of the managers, Andre, played by the spectacular Ed Staudenmeyer, was the Reverend in A Room With A View at the Old Globe!)
_____________________________
2013
Reviews for A LITTLE NIGHT MUSIC with the Indiana Repertory Theatre:
"Jacquelynne Fontaine plays a sarcastic and witty Countess Charlotte Malcolm. Her portrayal is hilarious and also, touching. As a woman dealing with the long-term infidelity of the husband she loves, her struggle is real and painful. Fontaine is a former Miss California and her beauty is apparent, but her talent as an actress is the real scene-stealer."
_____________________________
"Stand-out work by… 

Jacquelynne Fontaine who, as the long-suffering wife of Desiree's lover, delivers a riveting duet with Morgan on "Every Day a Little Death."
_____________________________
Outstanding comic performances from Glenn Seven Allen and Jacquelynne Fontaine as Count and Countess Malcolm add another delicious layer of duality to the production.
_____________________________
Jacquelynne Fontaine plays the wonderfully droll scorned wife, Countess Charlotte Malcolm; her sarcastic wit barely masking her desire for her husband to return her affection
_____________________________
Meanwhile, Jacquelynne Fontaine's Countess portrayal remained fetching .. to the show's expectedly-uptempo finale. That's in part because she sings wonderfully, is clad exquisitely…in Linda Pisano's gowns, and receives the bulk of the best lines to sling verbal darts at her companions. 
This winter, Jacquelynne will be performing the role of the Countess Charlotte in A LITTLE NIGHT MUSIC with the Indiana Repertory Theater company in Indianapolis, with opera superstar Sylvia McNair as Desiree!
In March 2013, she will sing her debut with the Tacoma Opera in the role of Violetta in LA TRAVIATA.
_________
Jacquelynne is now signed with Professional Artists Agency in NYC!  She is still managed by Pinnacle Arts Management for Opera and Classical engagements.  Professional Artists specialize in Musical Theater in addition to film and television.
More exciting news to come!
2012
Review highlights for A ROOM WITH A VIEW in San Diego:
"[T]he Italian caretakers of the pensione in Act I are lavishly promising, especially as powerfully vocalized by the sexy and astounding Jacquelynne Fontaine and Glenn Seven Allen."
*
"Jacquelynne Fontaine in the role of Ragazza was tremendous. I thought she had the best voice I've heard at The Globe. I looked at her bio and lo and behold, she's an opera singer. Her singing didn't come off as operatic in this show; it just came off as nice."
*
"The romance, … is comically operatic in the musical, with two actual opera singers nearly stealing the show, as lusty Italian servants and later, inebriated English ones."
*
"For me, though, the musical moments tended to climax when Jacquelynne Fontaine and Glenn Seven Allen were about.  These two _ charmingly named Ragazza and Italiano – are the invention of the authors, used as the embodiment of Italy's heart and soul. Both handsome young performers have ready an operatic climax or scrap of passion as needed and they serve brilliantly as a vivid contrast to things British"
_________
Happy New Year! I hope you all celebrated a lovely holiday season, and looking for 2012 to be the best yet!
Spring of 2012 will include a run at The Old Globe in San Diego, in the new musical, A ROOM WITH A VIEW, as the opera singing Italian ragazza and the Honeychurch's inept young maid.
Summer of 2012 will be her debut as Anna in Opera North's production of THE KING & I.
_________
This past December, Jacquelynne performed at the Art Basel Art Fair in Miami at the Van Cleef and Arpels Opening Gala. She sang with the talented Mick Barr in a performance piece that combined slices of opera arias with guitar improvisation! In addition, she wore over $1.4 million in jewelry! Justina Villanueva took some great candid photos of the weekend here.
_________
Jacquelynne is now represented by John Miller at Pinnacle Arts Management in New York City.
_________
On Oct 28th Jacquelynne will be performing with the South Coast Symphony as both the soprano soloist and host!  Check out the schedule page for more details!
_________
Jacquelynne's performance with the Redlands Bowl was filmed for PBS and KVCR.  More details soon on when the performance will air in the California Inland Empire!
_________
Jacquelynne will perform with the Burbank Philharmonic in the 2011-2012 season, details to follow!  Earlier this year, she placed FIRST at the Hennings-Ficher 2011 Young Artists' Competition.
_________
REVIEWS FOR THE STUDENT PRINCE WITH PITTSBURGH CLO
"Ms. Fontaine's crystal-clear soprano and effortless acting made her a treat as Kathie, the barmaid and object of the prince's affections"
"…the versatile soprano Jacquelynne Fontaine, a charming and vivacious actress."
"Jacquelynne Fontaine shines both in singing and acting Kathie, doing so with total conviction and naturalness."
"Chad Johnson who plays Prince Karl Franz, and Jacquelynne Fontaine, who plays the barmaid Kathie, are young, smart, attractive and vulnerable. They're also both trained opera singers who give full heartfelt voice to this lush and lovely music."
"It is easy to see why everyone falls under the charms of Kathie because Fontaine plays her with such charm and wit."
_________
October 20th, 2009